Regular price
$1,195.00 USD
Regular price
Sale price
$1,195.00 USD
Unit price
per
Sale
Sold out
PORTABLE UV AND CARBON BLOCK WATER PURIFICATION SYSTEM
The superpower of the Guzzle H2O Stream is its ability to fill up your tank or jerry can from any fresh water source. This self-contained unit pumps, filters, and purifies water all at the push of a button. It processes about .75 gallons per minute and will pump, filter, and purify 35 gallons on a single charge.
Who is this good for?
This unit is perfect for anyone who wants safe, great tasting water on-the-go. Its portability and onboard pump makes it ideal for a range of uses and situations. This system allows you to draw water out of a creek or lake, OR connect to campground faucets. Eliminate anxiety about running out of water at the push of a button.
Stream Specifications:
HIGH FLOW: Max flow rate 1.1 gallons (4L) / min (Pressurized Mode) & 0.75 gallons (~ 3L) / min (Pumping Mode)
PROVEN TECHNOLOGY: LED UV-C purification is 3rd party tested to inactivate 99.99% of bacterial, protozoa, and viruses* and is NSF 55 listed
EFFECTIVE FILTRATION: 0.5 micron Activated Carbon Block Filtration is highly effective at reducing sediment, chlorine taste and odor, VOCs, NSF 41 emerging contaminants, lead, mercury, and other chemical contaminants**
LOW COST: Carbon Block filter capacity up to 1000 gallons per cartridge, low cost replacement
HIGH CAPACITY: Rechargeable LiFePO4 battery provides: 32 gallons filtered and purified drinking water @ .75 GPM flow rate (Pumping Mode) 90 gallons filtered and purified drinking water @ 1.1 GPM flow rate (Pressurized Mode)
WIDELY COMPATIBLE: Use with any freshwater source
EFFECTIVE IN SILTY WATER: 1 micron prefilter screens sediment
APPROVED: All components NSF listed or FDA approved materials
WATERPROOF: IP67 inside and out
INCLUDES: Stream unit with standard hose kit and charger, pressure regulator for connecting to existing water sources, prefilter to reduce sediment when pumping from natural sources
DIMENSIONS: 12.4" wide x 9.8" tall x 7.9" deep, 12lbs (5.4kg)
*Based on 3rd party testing performed according to the United States EPA Ultraviolet Disinfection Guidance Manual
**Will not remove heavy metals or toxins.
View full details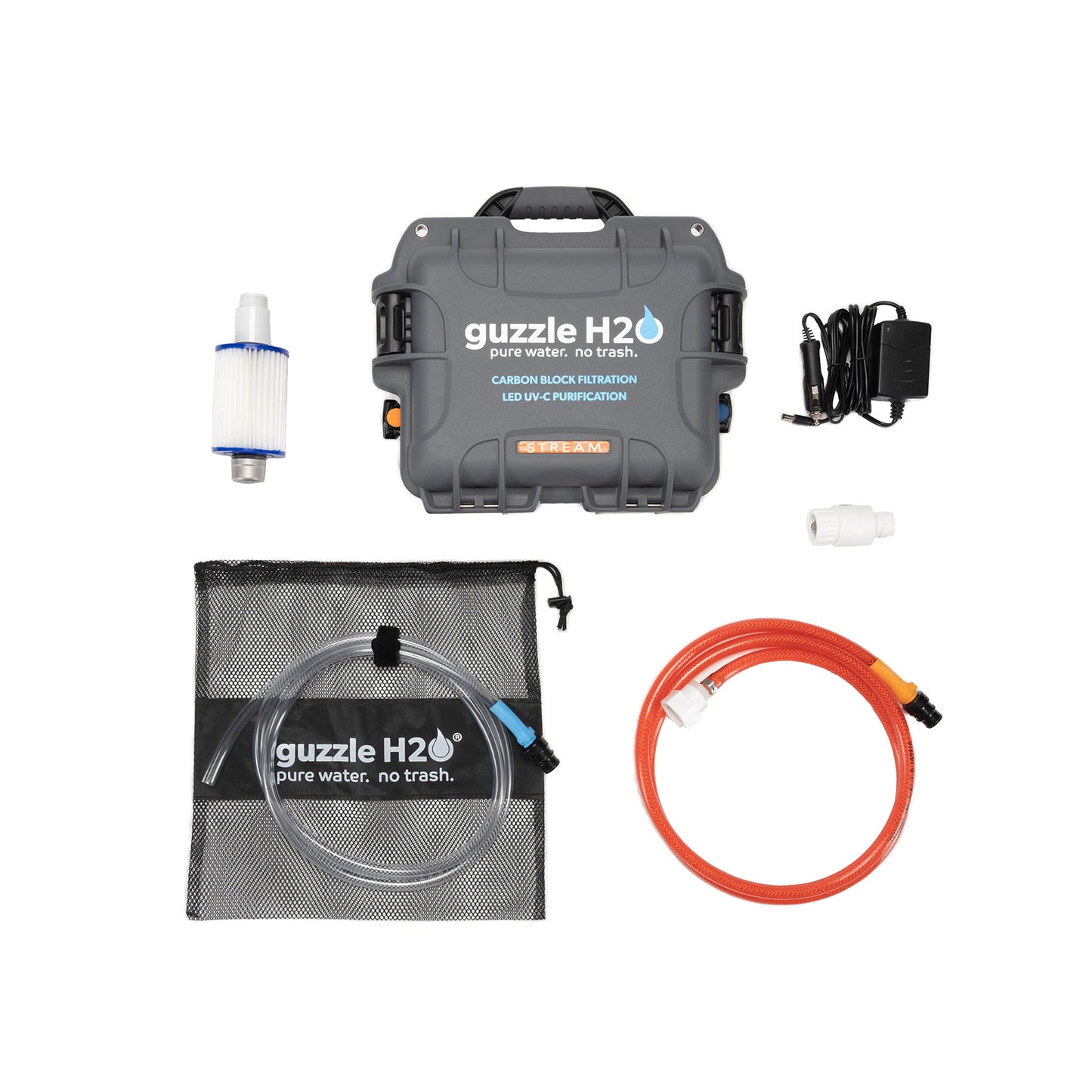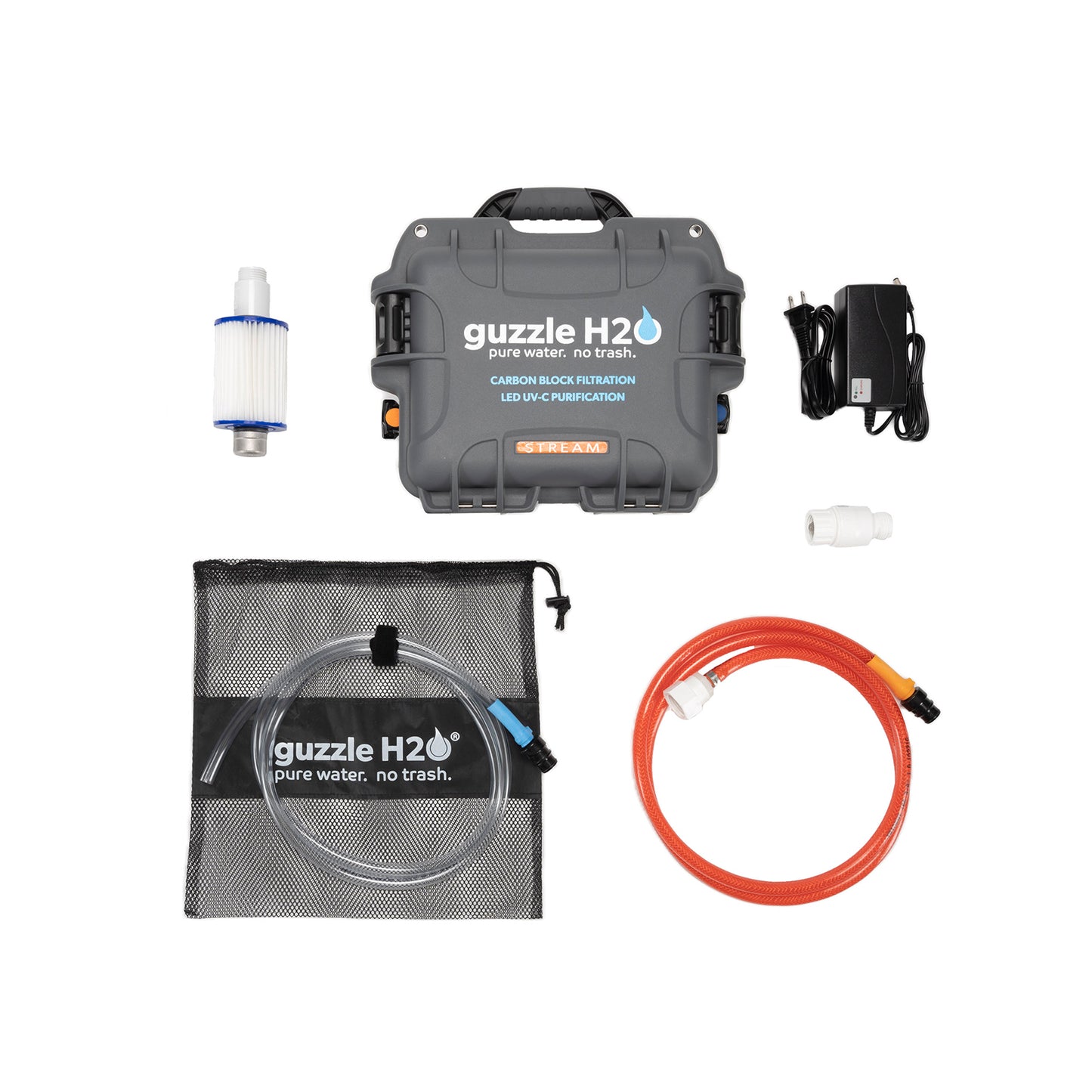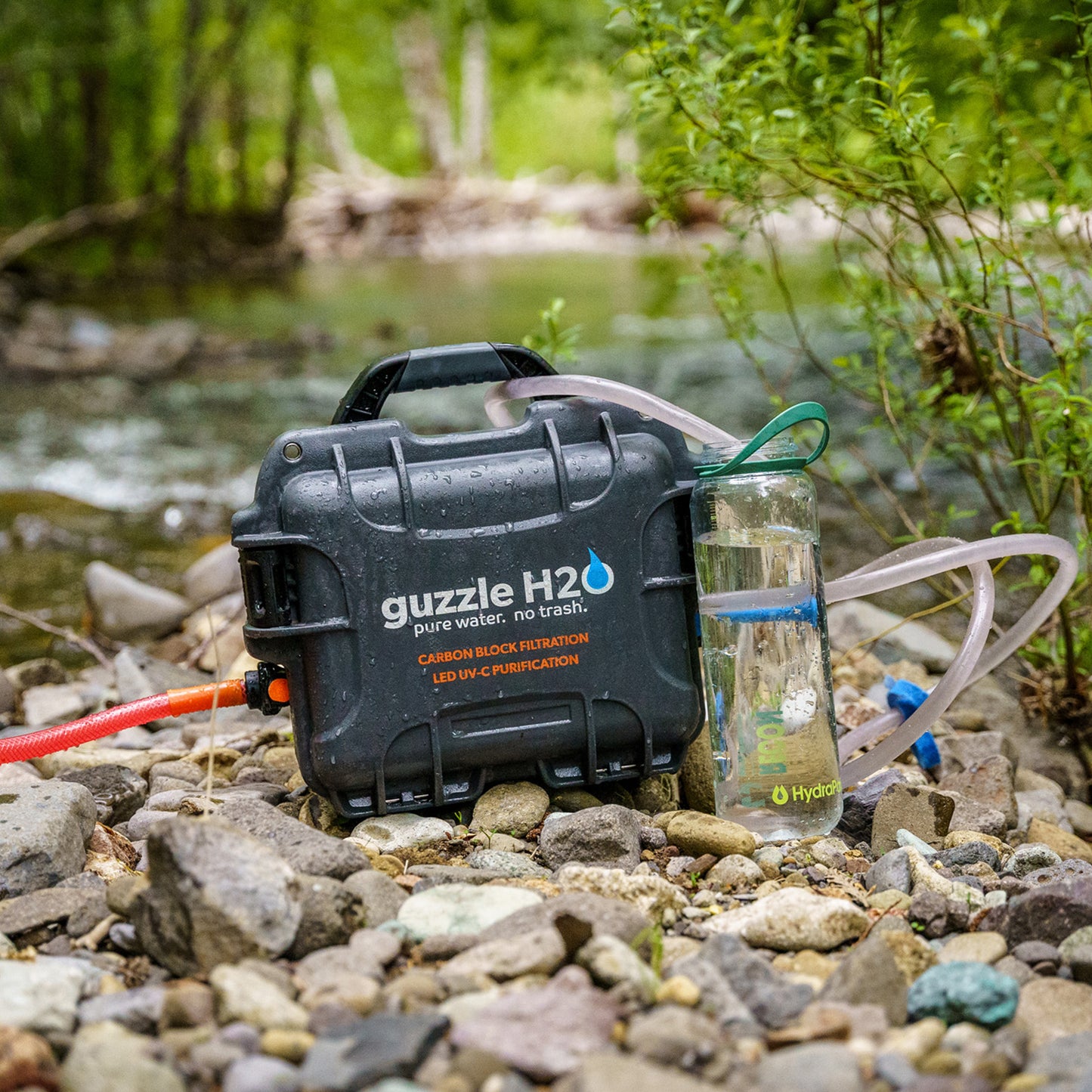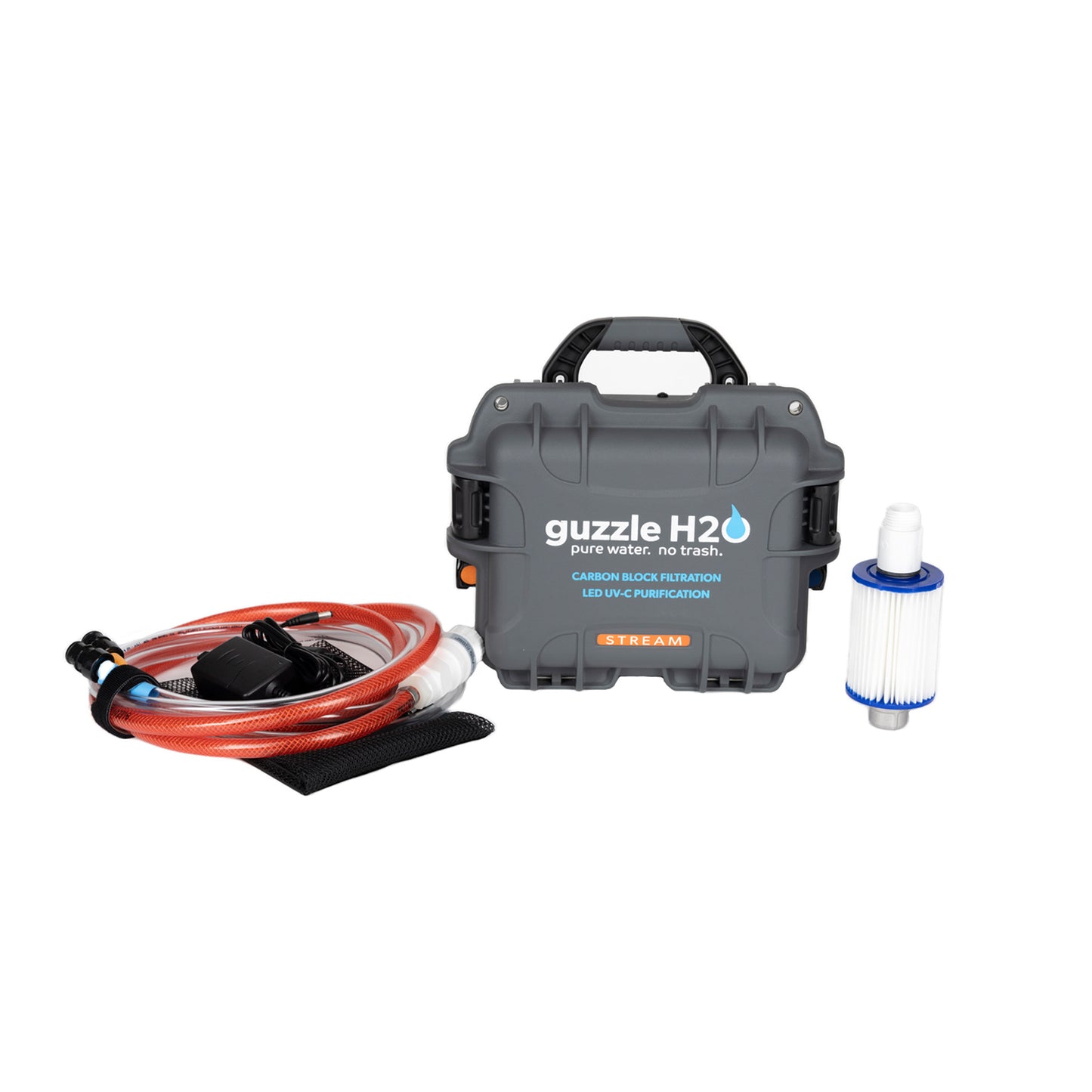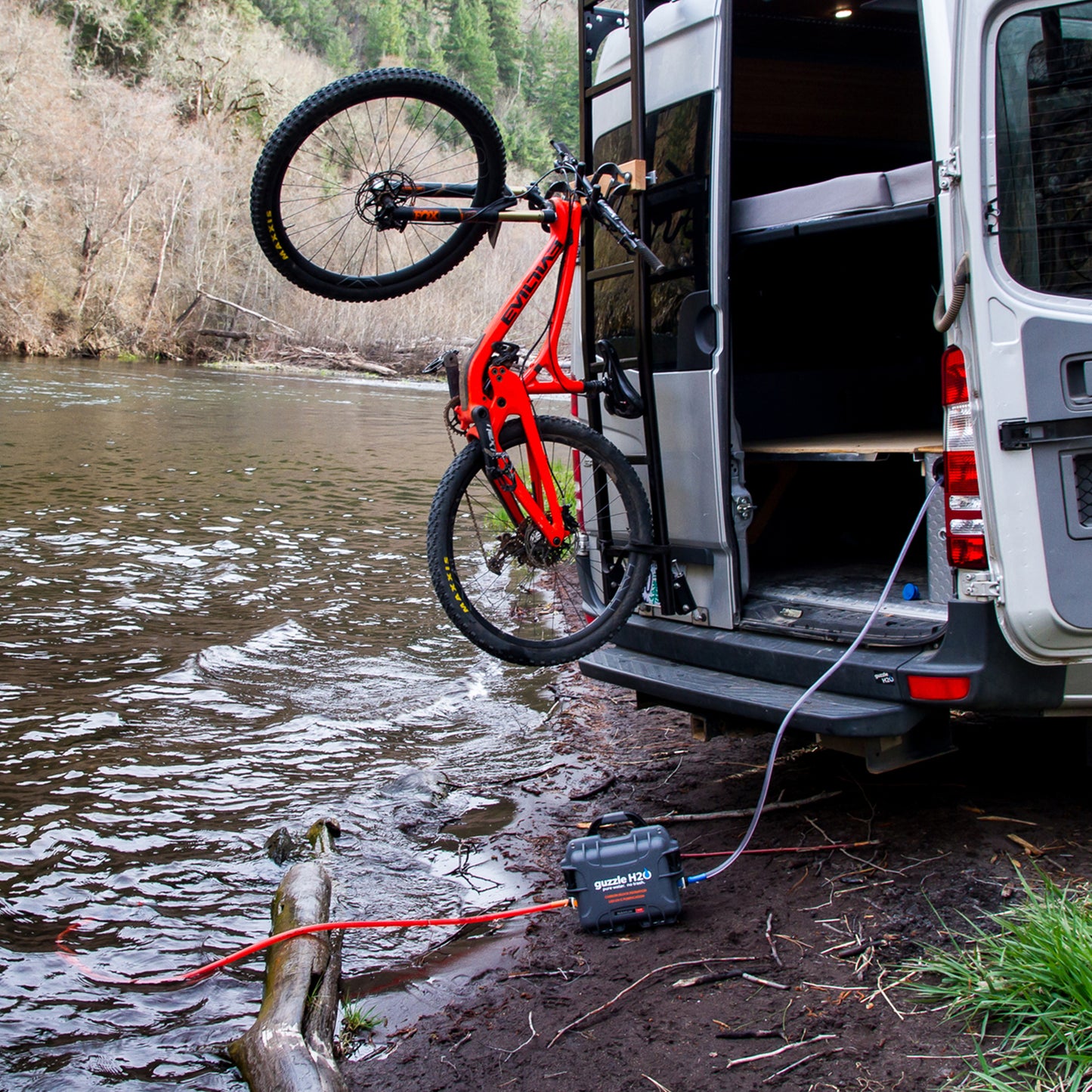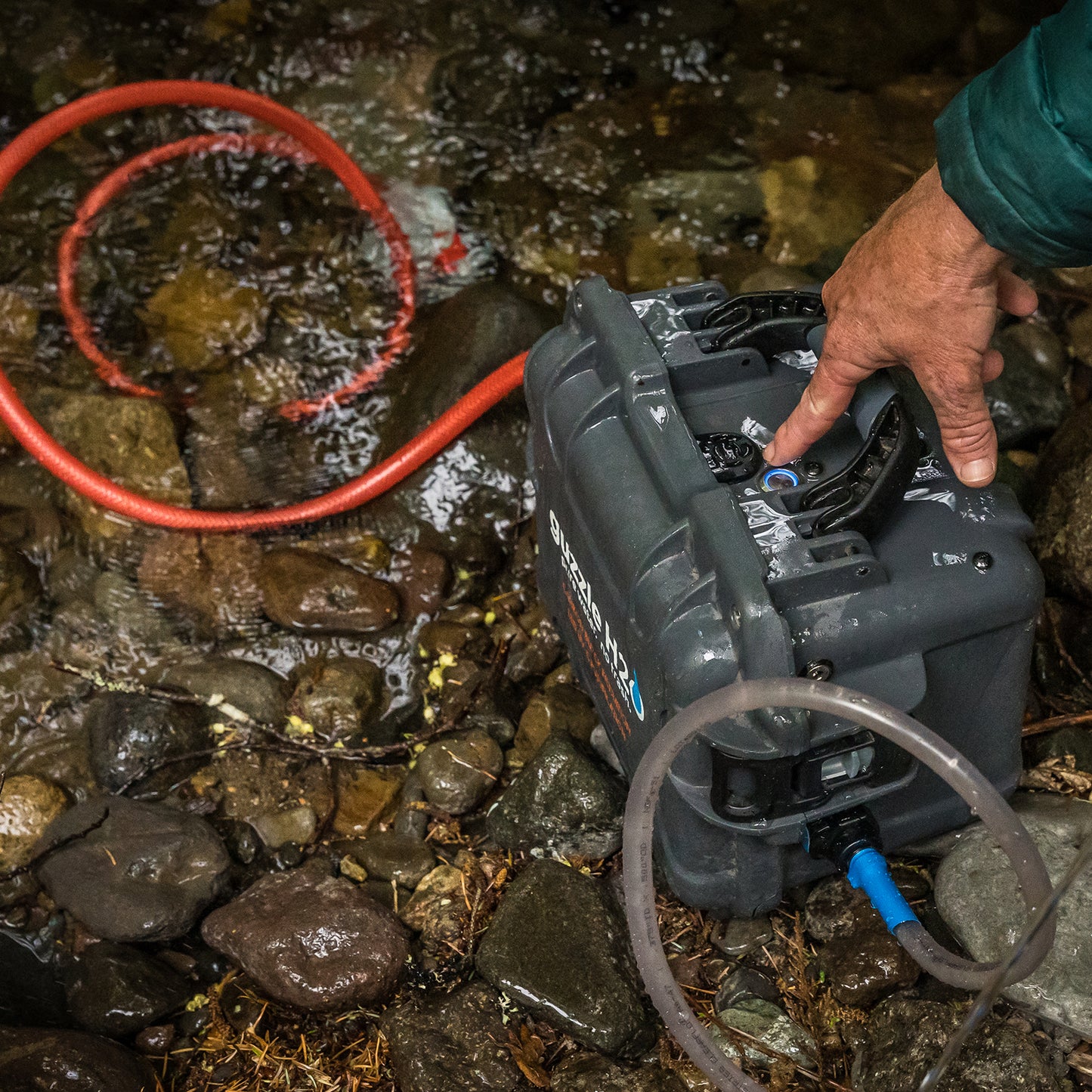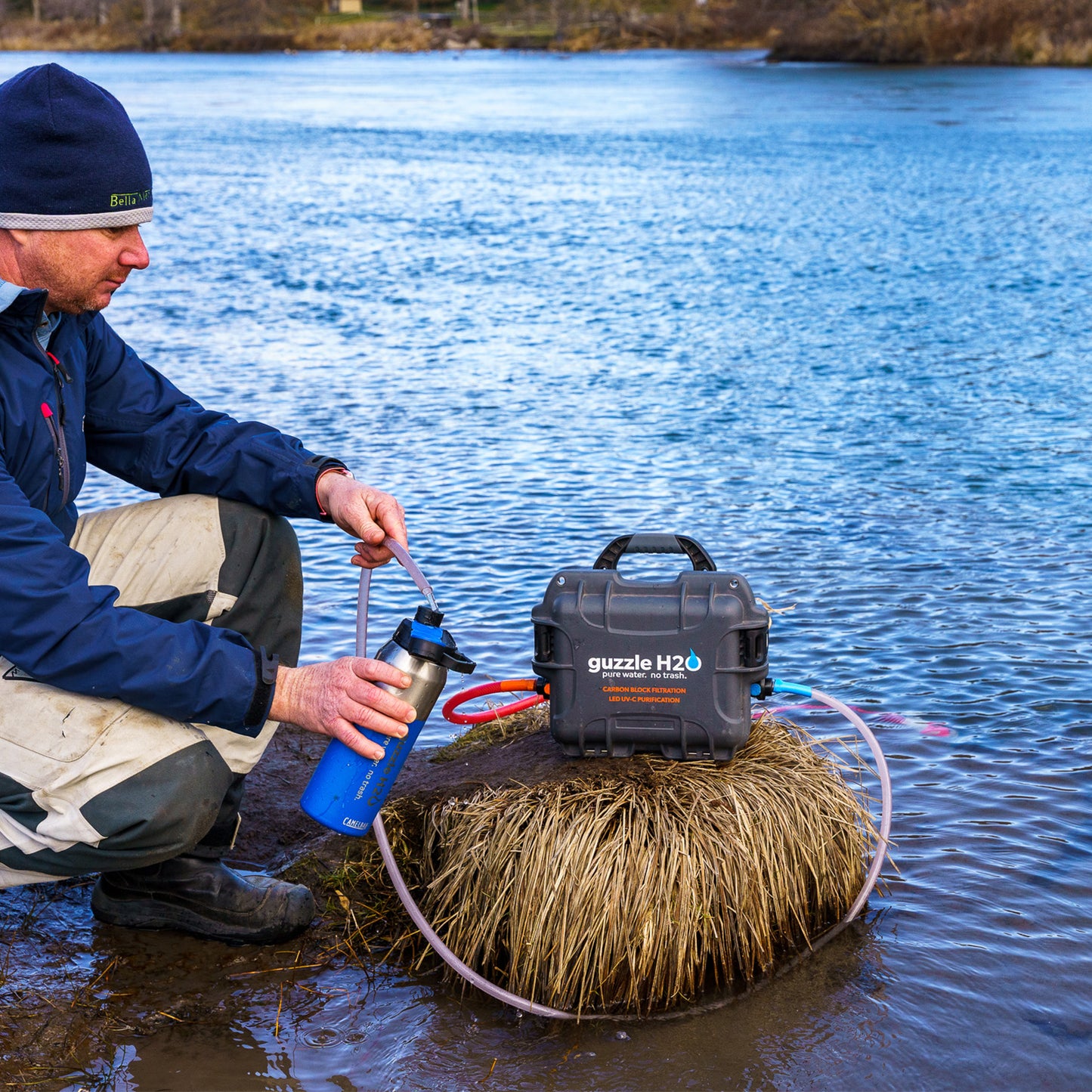 WHAT SETS US APART
EASY INSTALL

Step by step intructions for a seamless installation process.

PRECISE ENGINEERING

We take pride in engineering, sourcing and testing the products we offer.

TRUSTED PRODUCTS

Our products at the Van Mart are trusted by some of the top builders in the U.S.